GlobalSUITE services and solutions
Our company
Audisec, Information Security is a company dedicated to providing and implementing solutions in matters of Risk, Security, Continuity, Legal Compliance, Auditing,among others. We have more than 15 years of experience offering consulting and specialized auditing with companies from multiple sectors such as finance, insurance, industrial, transport, telecommunications, energy, public, etc.
0
Universidades y escuelas de negocios
About us
In parallel, we have been developing GlobalSUITE for more than 10 years® our comprehensive software for management systems. We currently provide solutions to companies through the following service lines: software, consulting, auditing, advanced and managed services.
A global view of what happens in a single tool
Automatic assessments and creation of tracking charts
Real-time riskmanagement.
Full control of what's going on in your organization or company.
GlobalSUITE Software Modules
El Software esta constituido por múltiples módulos que permiten que los diferentes sistemas de gestión puedan compartir procesos e información.
Security
Legal, contractual and regulatory compliance.
Continuity
Management of your organization's business continuity plan, technology continuity plan, and crisis management.
LEGAL & COMPLIANCE
Legal, contractual and regulatory compliance.
Audit
Management of audit processes in an integrated way with risk management and compliance systems for your company.
CRITICAL INFRASTRUCTURES
Implementation, management, maintenance and deployment of Critical Infrastructure Protection Management Systems (SGPIC).
Critical Infrastructure Protection
Our clients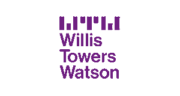 Madrid
Calle Orense 58, Planta 11
Barcelona
Plaça de Catalunya, 1, Edificio El Triangle, Planta 4, 08002 Barcelona
Ciudad Real
Plaza Escultor Joaquín García Donaire 3, Tercera Planta. CP 13004
Mexico
Av. Paseo de la Reforma 222, Juárez, 06600 Ciudad de México, CDMX
Colombia
Transversal 15 B # 46 - 16 Oficina 201, Bogotá, Colombia.