Comprehensive management system software
GlobalSUITE® facilitates the implementation, management and maintenance of ISO regulations
GlobalSUITE® is a comprehensive software for management systems that assists in the implementation, management, maintenance and deployment of international standards, laws and standards globally recognized as ISO 22301, ISO 27001, ISO 31000, ISO 20000, compliance, protection of critical infrastructures, data protection, good practices, corporate governance, balanced scorecard, etc.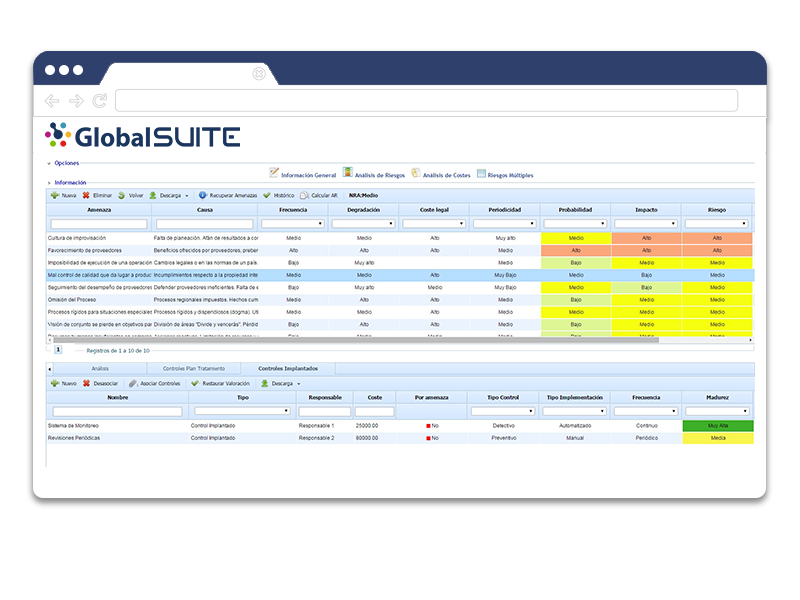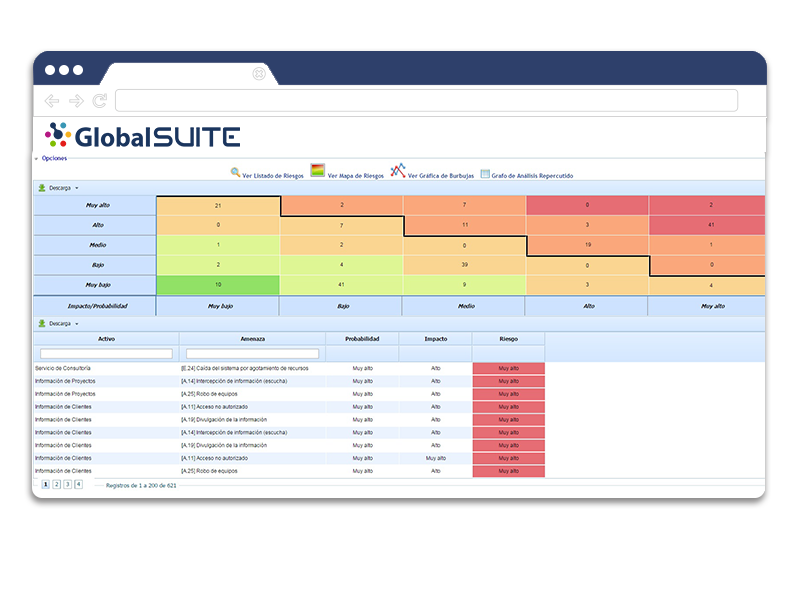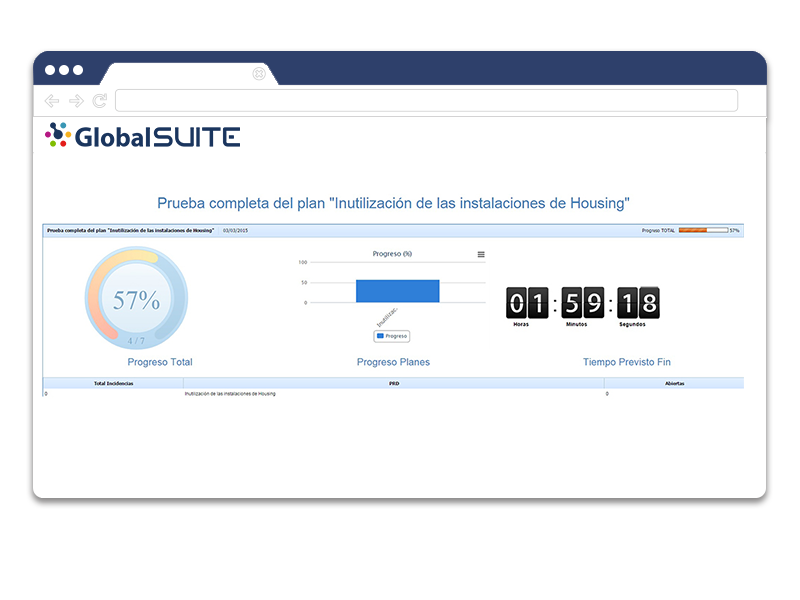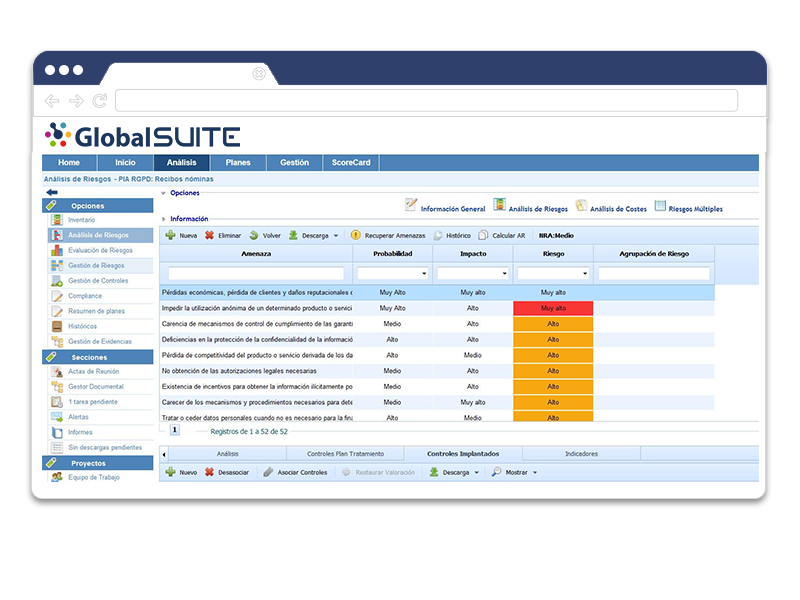 The platform is designed to accompany the growth of organizations adapting to the current needs of each company
Enterprise
Medium and large companies
Why implement GlobalSUITE®?
GlobalSUITE® Software solves the problems faced by organizations in the operation of their management systems by designing their solutions on 4 pillars:
Reduce dispersed information in spreadsheets and documents, with GlobalSUITE® you will gain, in a practical way, complete visibility into your organization and all the management systems that are operating. A global view of what happens in a single tool.
With GlobalSUITE® you can spend time on what's really important, eliminating manual maintenance and updating, duplication of jobs and lack of resource optimization. You can also improve your efficiency by implementing workflows, analysis and evaluation processes with surveys.
Thanks to the management of incidents, non-conformities, continuous improvement processes and the built-in dashboards, organizations will be able to monitor everything that happens in their Management System, obtaining clear visibility into where it is necessary to act in every moment. Real-time risk management.
Record everything that's happening in your organization or company. From tracking your actions to the evolution of your management system through unlimited historical repositories, and controlling all processes, actions and their managers within the management system.